Prices increased by 5.6% on average in 2020, up from 5.3% in 2019.
Some 89% of countries and territories saw prices increase in 2020, with several emerging markets performing strongly including Turkey which leads the index for the fourth consecutive quarter.
Several markets including New Zealand (19%), Russia (14%) the US (10%), Canada and the UK (both 9%) accelerated up the rankings in the last three months (Figure 2).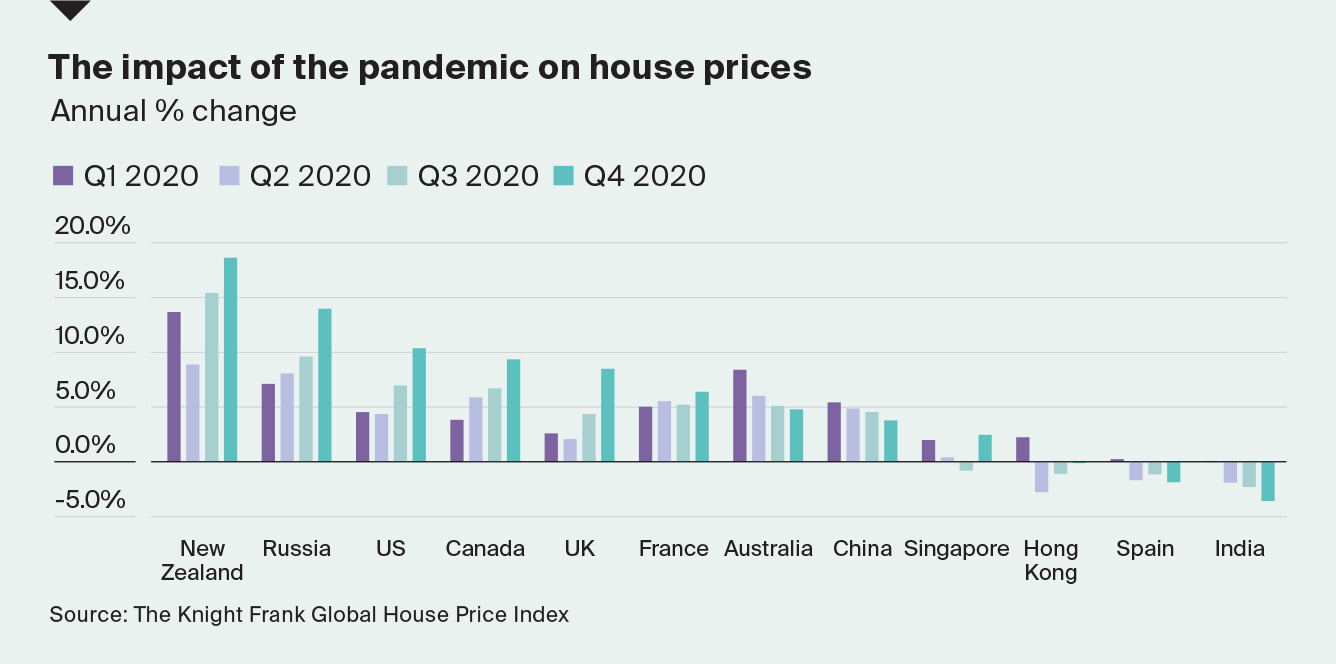 Low interest rates are fuelling demand whilst inventory levels are tight in some markets with sellers reluctant to market their property until they can identify their next home.
With travel bans in place, demand is coming from domestic buyers who have reassessed their lifestyles since the pandemic hit, many now seeking home offices and outdoor space.
But not all markets are on the up, Europe is one world region where a gulf is emerging. Austria (10%), Germany (8%) and France (6%) are moving ahead of Italy (1%) and Spain (-2%). Strict lockdowns, rising unemployment and a surplus of supply in some areas is leading to weaker price inflation in these Southern European economies.
Asia Pacific's performance remains surprisingly anaemic given its relatively efficient handling of the pandemic.
Although New Zealand sits in second place, the region's next highest ranking is Japan (5%) in 27th place. Housing demand and hence price growth remains city-focused not countrywide in Asia. Hong Kong and Malaysia both saw annual price growth slip into negative territory and even Singapore's rate of growth was muted at 2.5%.
The speed with which the vaccine is rolled out and economies reopen will directly affect the performance of housing markets in 2021. As policymakers step away from stimulus measures leaving jobs and mortgages less protected we may see prices weaken but the easing of travel bans may see cross-border transactions start to recover mitigating some of this impact.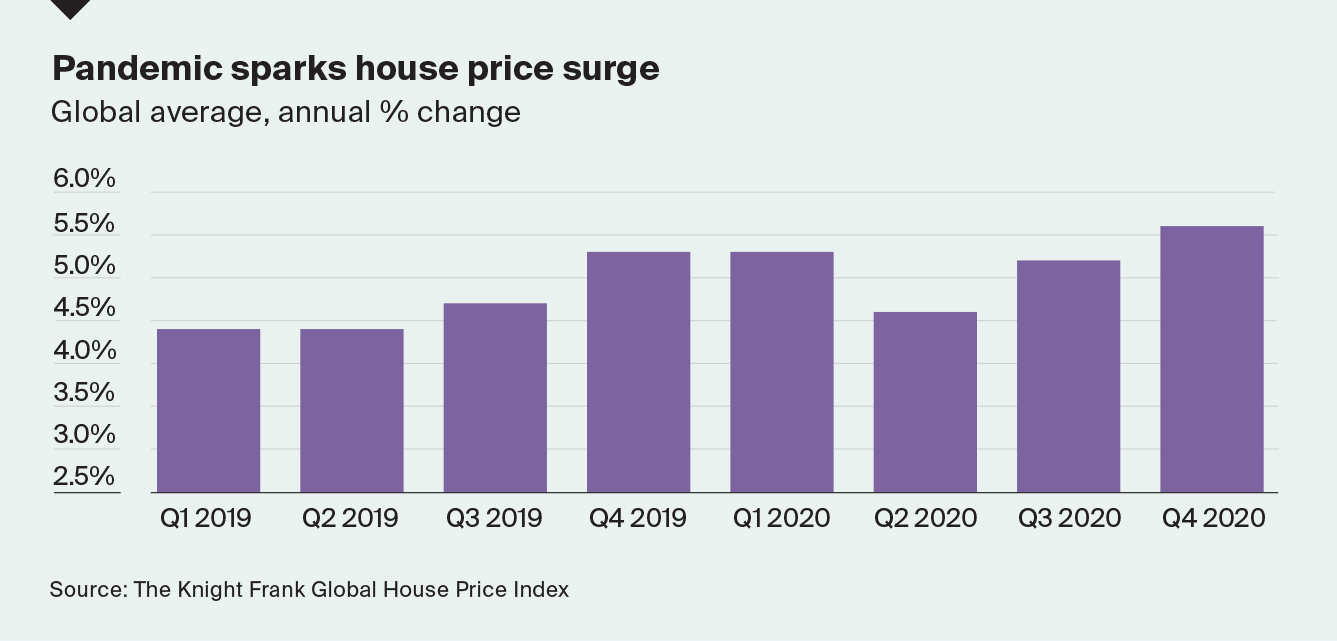 Read the full index here
Read the original article here.