As part of our Global Buyer Survey we gauged the views of over 700 clients across 44 countries. The report finds that the pandemic has focused buyers' minds on lifestyle purchases with many eyeing a retreat should future outbreaks occur.
Over 26% of respondents said they were more likely to buy a second home as a result of the pandemic, presumably to enhance their lifestyle and to use as a retreat in the event of future outbreaks.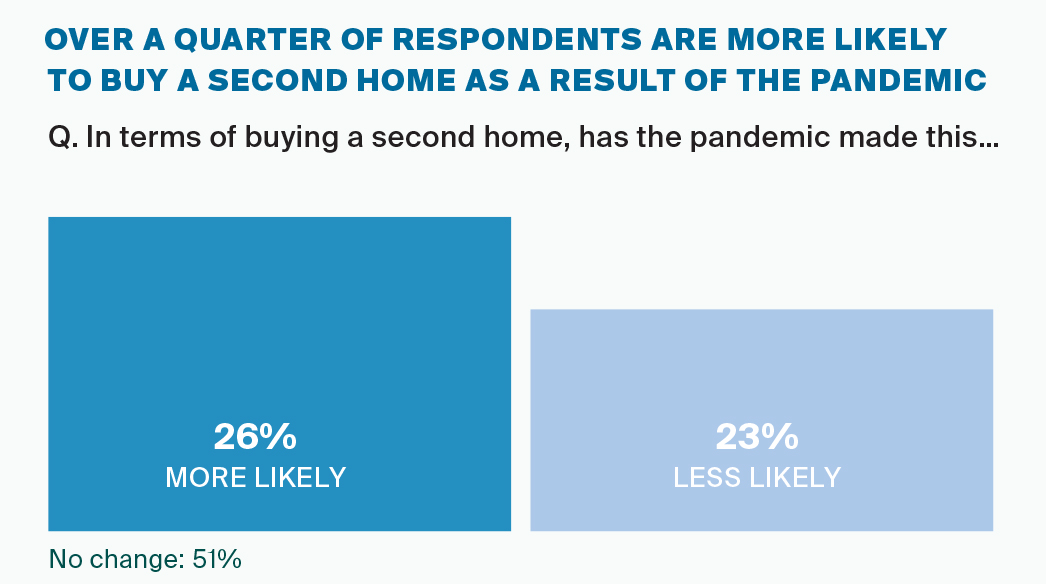 Knight Frank data supports this view, with a surge in enquiries witnessed immediately after lockdown in prime second home hotspots across France and Italy.
Mirroring primary residences, buyers of second homes are prioritising outdoor space, a home study and greater privacy post-lockdown. Almost one in three respondents (32%) is more likely to want a second home that they can extend, and 29% are more likely to seek a property offering secondary accommodation.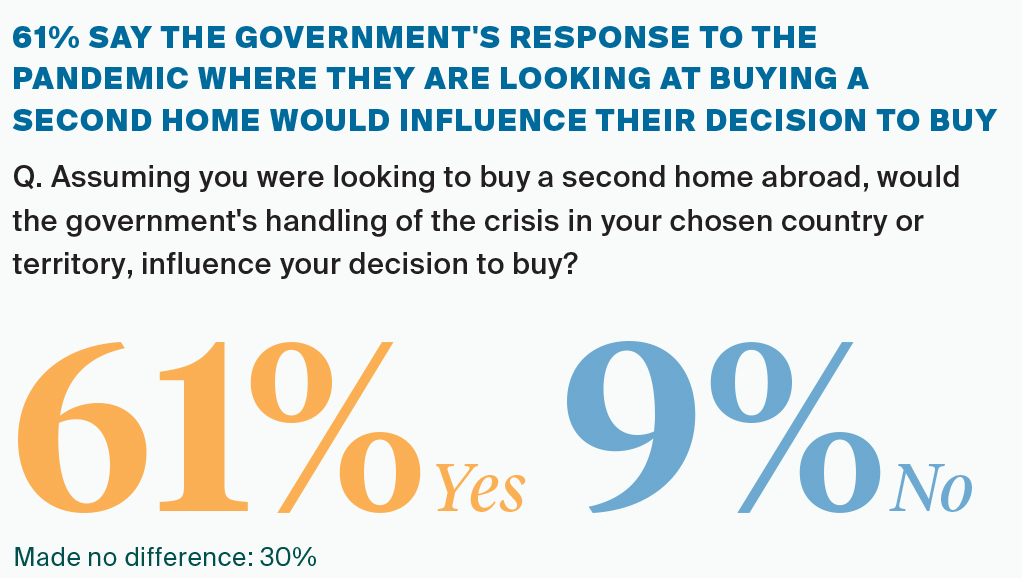 Nearly two-thirds of buyers say when looking for a second home abroad they would be influenced by the government's handling of the Covid-19 crisis. Countries such as Germany, Austria, Greece, the United Arab Emirates, Singapore and New Zealand, may, as a result, rate highly amongst second home buyers in the coming months.

Read the report in full here