84% of people in the recent Knight Frank Global Buyer Survey said energy efficiency of a future home is important them.
The latest in a series looking at the Knight Frank Global Buyers Survey, we focus on what buyers want when it comes to making that all important decision to move.
Here we see an increase in respondents wanting to upgrade their main residence, an eco-friendly approach to buying and retirement plans brought forward.
Good energy efficiency wasn't the only requirement required in the the survey, fast broadband and health and wellbeing are uppermost in buyers' minds, with a greater proportion looking to retire or downsize.
Shifting plans
The key motivation behind the next purchase of the respondents provides a glimpse into buyers' future aspirations. Some 35% of respondents say upgrading the family's main residence will be the key reason behind their next purchase, up from 15% a year ago.
The pandemic has also shone a light on quality of life, for some speeding up retirement plans, and this is reflected in the data – the proportion of respondents looking to downsize or retire has increased from 11% to 15% in the last 12 months.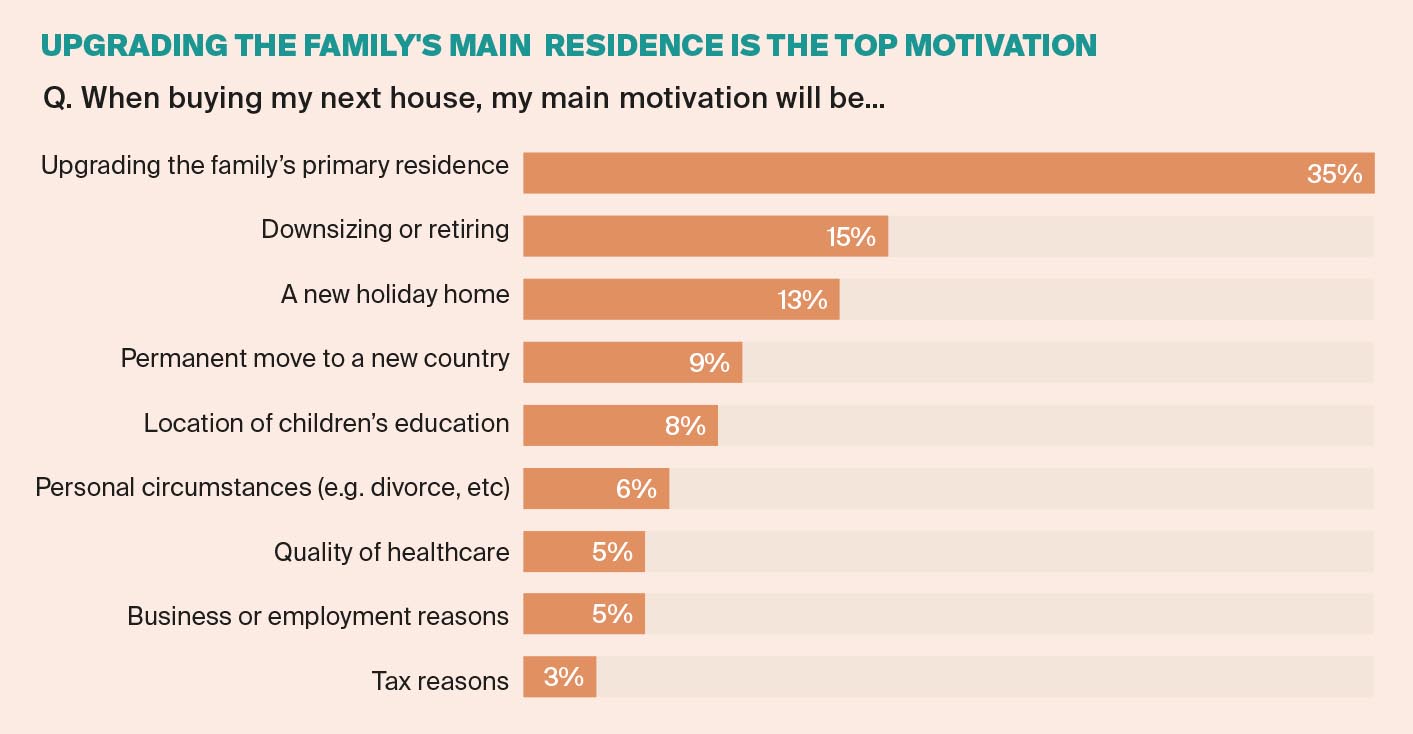 A home from home
A second home will be the next acquisition for 13% of respondents, whilst the proportion moving for tax reasons has declined from 7% to 3% in the last year but as policymakers look to raise taxes in an effort to plug gaps in their finances, we expect this figure to rise.
Buying efficiently 
The survey reveals that 84% of respondents say the energy efficiency of a future home is either important (42%) or very important (42%) to them but when asked what would motivate them to buy an energy efficient home and the responses are mixed.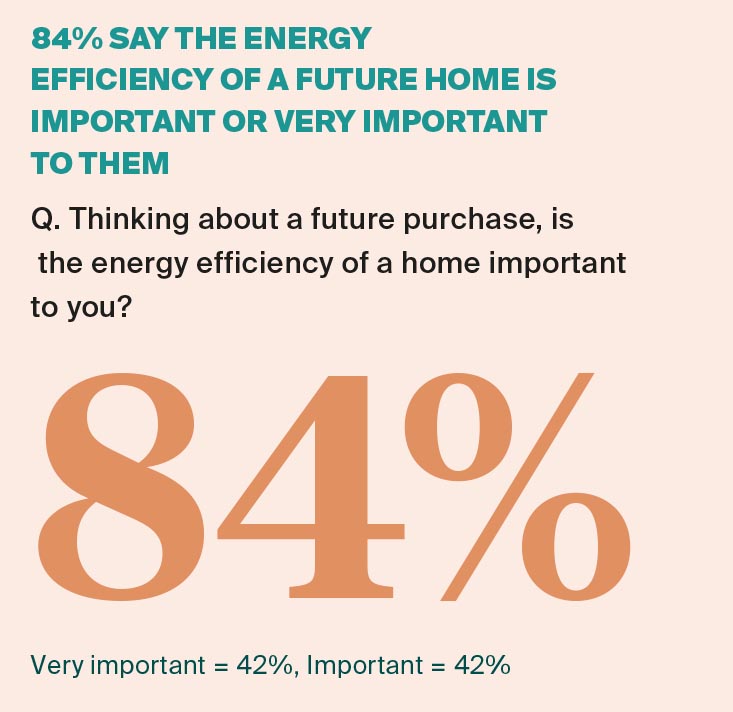 Some 28% of respondents say they would be more likely to buy an energy efficient home if future environmental regulations had a direct impact on its value.
Around 27% would prefer a greener home and would be willing to pay a premium for it, whilst 22% consider the green finance element, and the prospect of cheaper mortgages, a motivating factor.
Less than one in five respondents said the energy efficiency of a home would not influence their purchase decision.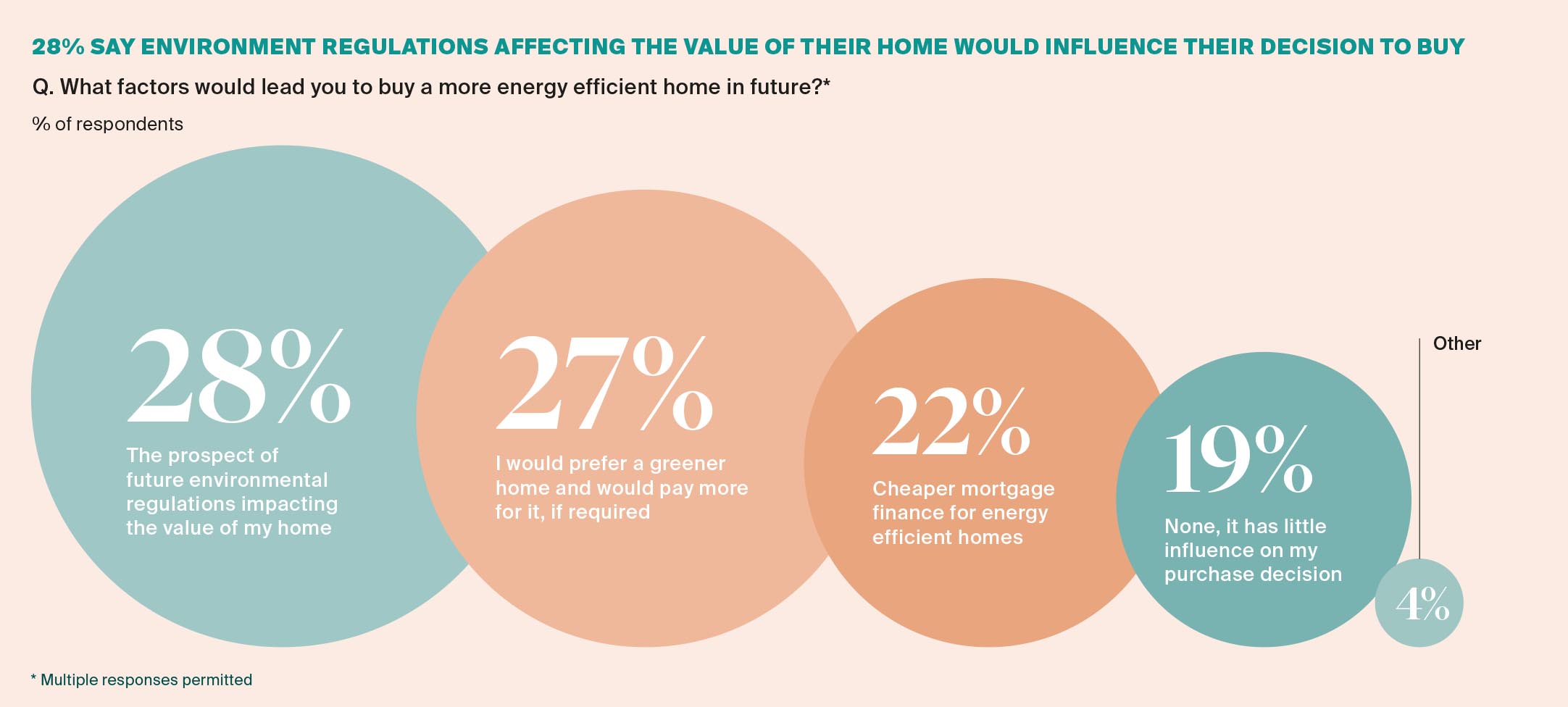 Of the 'other' respondents, ongoing costs in the form of lower energy bills were cited as a motivating factor.
Read the original post here.