The short answer is strong lettings activity, as tenants look to take advantage of lower rents and shorter commutes
London and New York are seeing identical trends emerge as Covid-19 changes lifestyle preferences and behaviours.
In his weekly look at the London property market, my colleague Tom Bill confirms the strength of rental demand in pockets of prime central London.
The trend was initially spotted in Canary Wharf where prime rents fell 15% in 2020 but it's now evident across parts of Zone 1 as tenants see the appeal of walking to work in a post-pandemic world.
But it's not a trend unique to London.
Data from my colleague in the US, Jonathan Miller, author of Douglas Elliman's market report series, suggests a similar trend is taking place there too.
In 2020, median rents in Manhattan reached their lowest level in a decade and as a result, by the end of the year new lease signings had rebounded to their highest since the global financial crisis.
The median rent in Manhattan now sits at $3,000 per month, down from $3,595 in January 2020.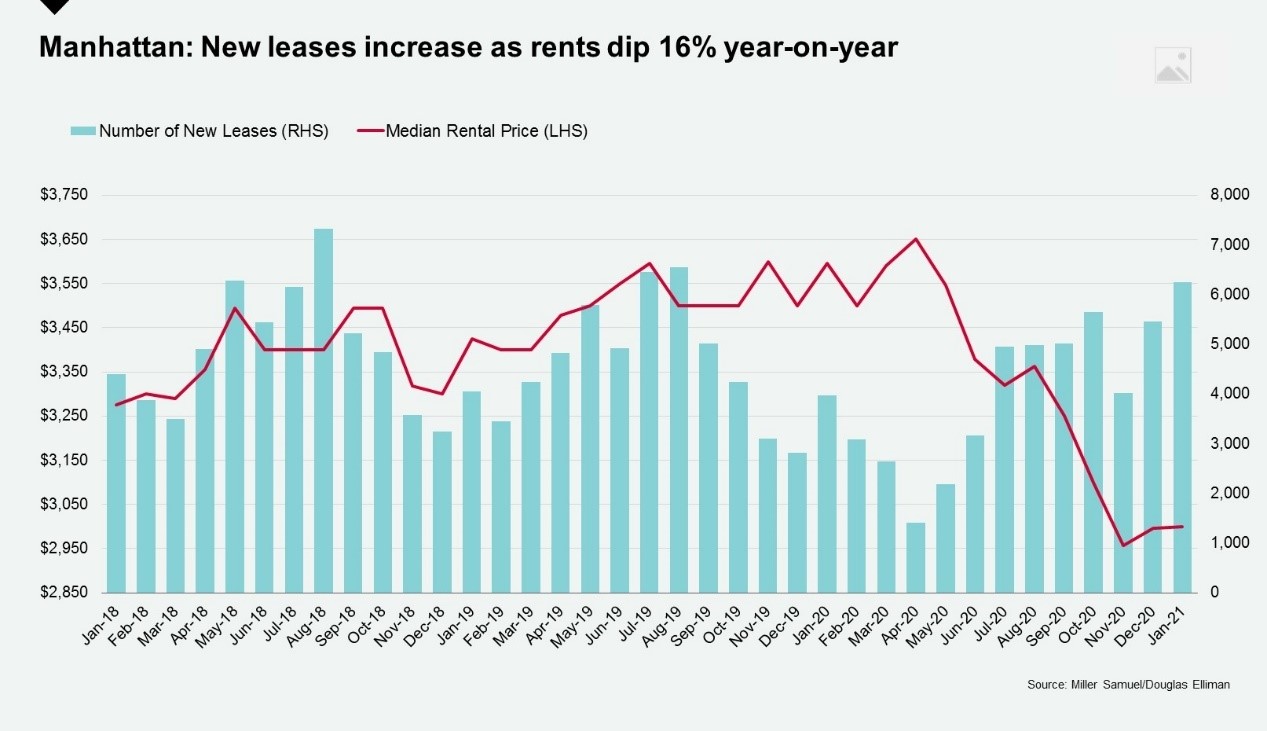 The story is the same in Brooklyn. Median rents dipped from $2,987 to $2,600 in the year to January 2021, with new leases (excluding renewals) surging 46% over the same period.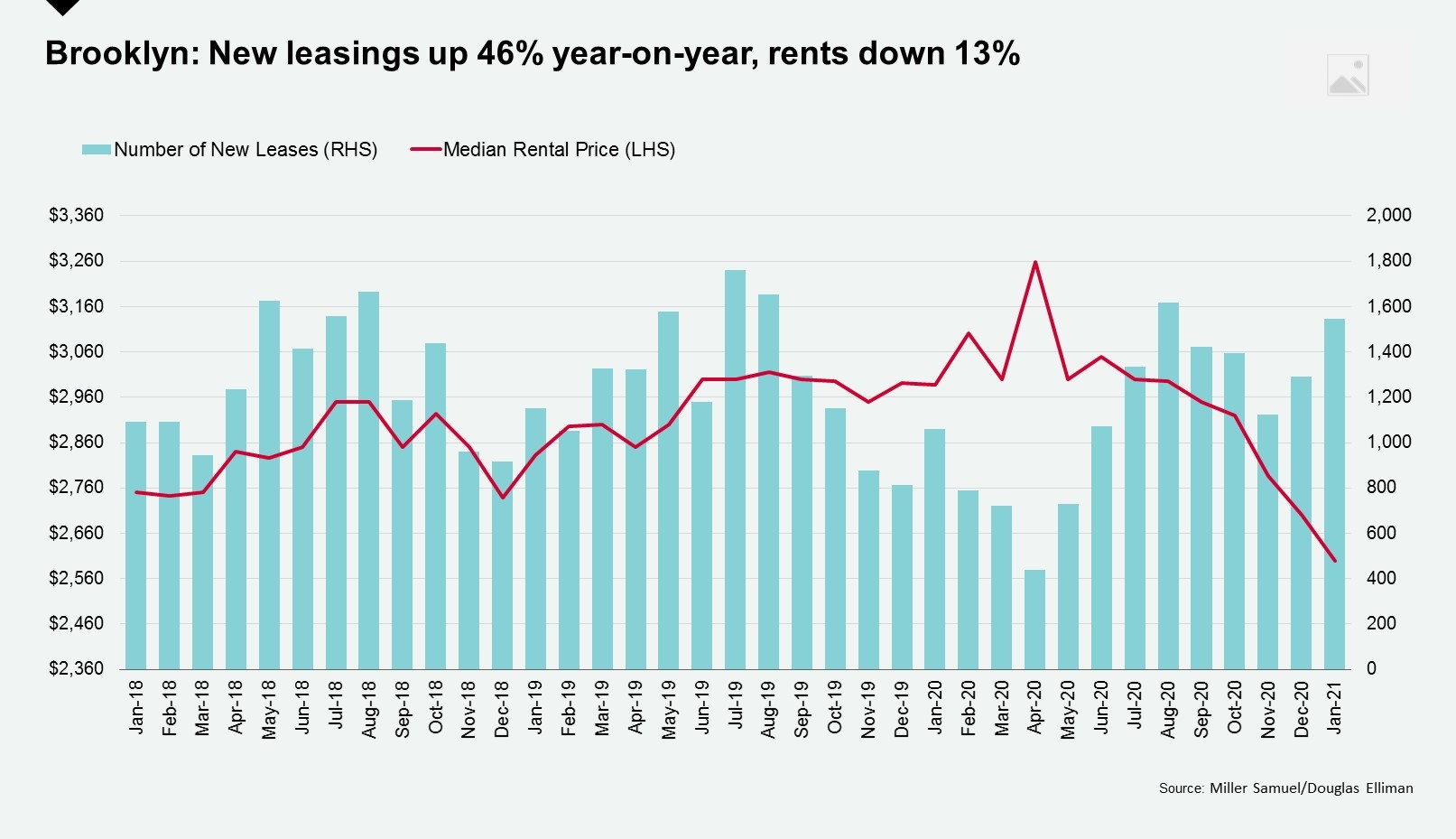 In 2020, the 'escape to the country' headline dominated the sales market on both sides of the pond but activity in New York's lettings market strengthened in the second half of the year as tenants recognised value in the market.
"It's an interesting juncture for the New York market," said Jonathan Miller. "Stronger tenant demand combined with lower prices, and a potentially weaker dollar in 2021, are together likely to tempt overseas investors back to the market once travel bans ease."
This week the pound broke through the $1.38 barrier – the strongest it has been against the US dollar since April 2018 signalling a potential opportunity for British investors looking for a foothold in the US.
Click here to read the original post.