The pandemic-induced 'call of the great outdoors' saw mountain living catapulted back into the spotlight given the lifestyle it offers; fresh air, privacy, exploration, views and open space.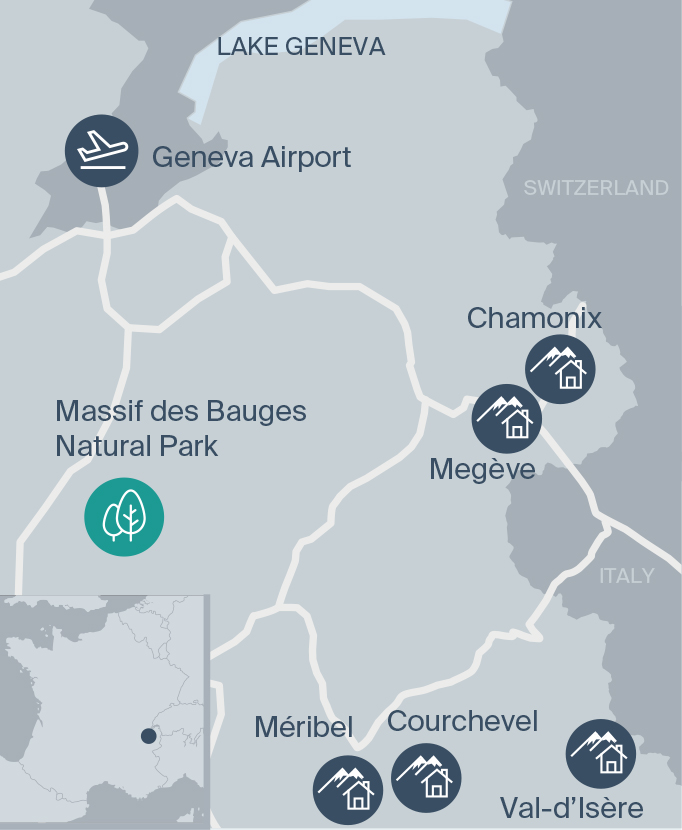 Knight Frank's Attitude Survey in The Wealth Report 2021 confirms the increasing appetite for ski homes. Globally, 11% of wealth advisers said their clients were more interested in purchasing a ski home as a result of Covid-19, this figure increased to 26% amongst European ultra high net-worth individuals.
With two ski seasons impacted by the pandemic, resorts in the French Alps are expected to see a busy 2021/22 season.
Since the start of the crisis, demand that usually targeted hotel accommodation switched to the chalet rental market as skiers looked to avoid communal spaces and have the option of balconies or outdoor space during their stay.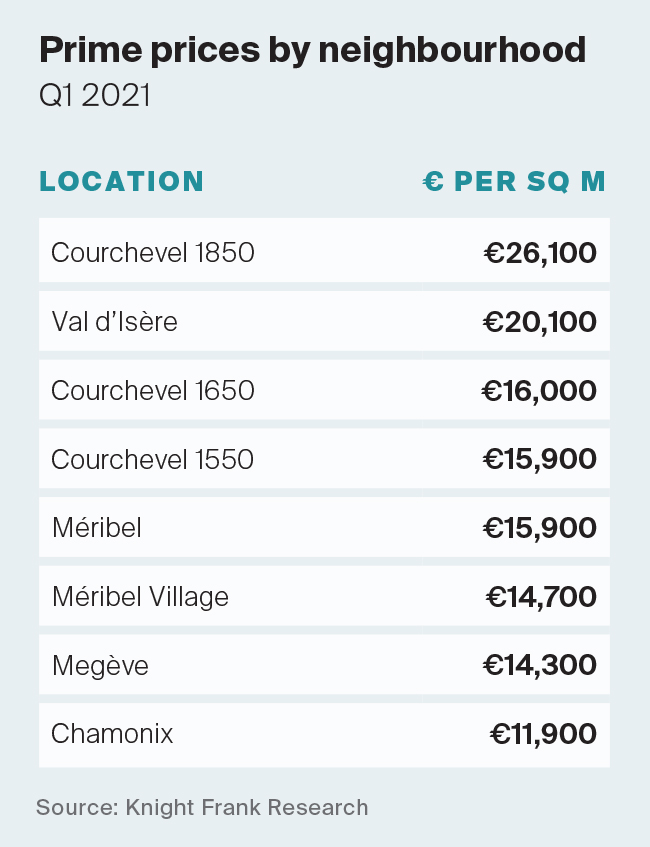 French, Swiss and Italians flocked to the region when travel was permitted providing holiday lets with a welcome rental boost in summer 2020.
Sales in the Haute-Savoie and the Savoie departments which are home to the key resorts in the Alps increased by 2.5% and 3% respectively in February 2021 year-on-year according to France's CGEDD. Prime prices increased 2.5% on average in 2020, with the resorts of Megève (4.5%)and Chamonix (3.5%) registering the strongest increases.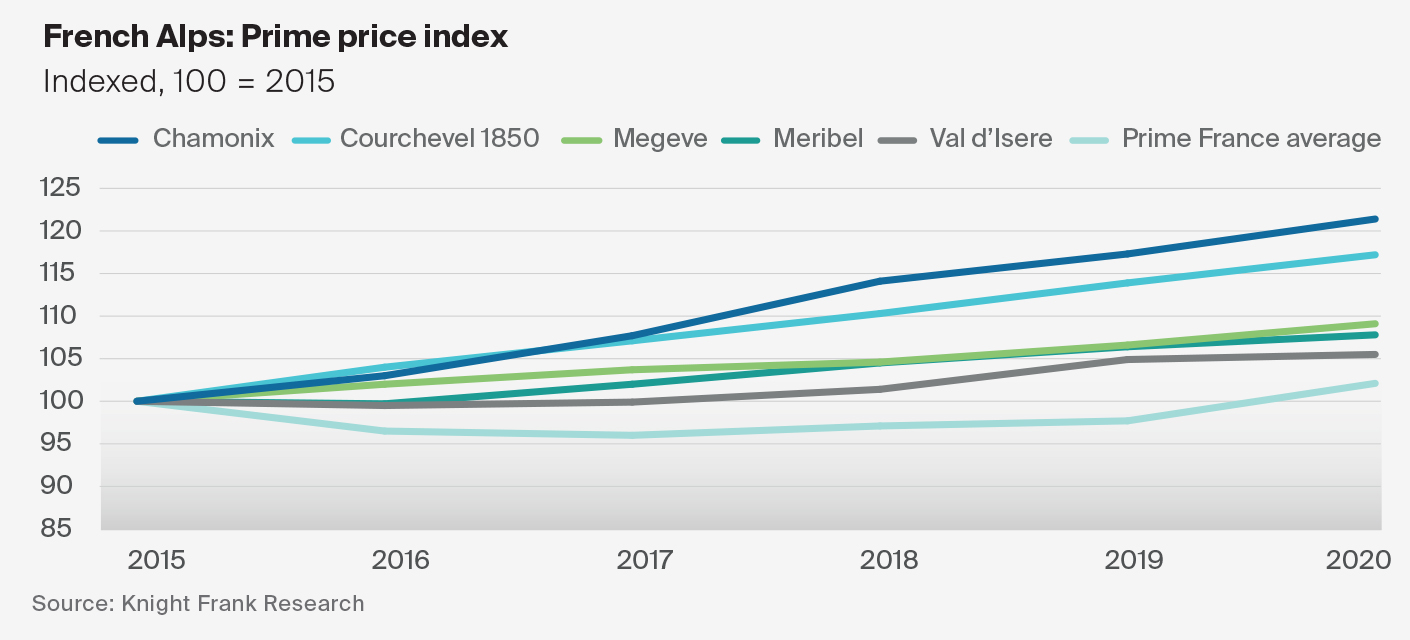 Private and institutional capital is increasingly targeting the Alps due to the appealing tax regime offered on new-build properties. By offering a fully serviced rental property for 20 years homeowners receive a 20% VAT rebate, an initiative that applies nationwide.
Alpine resorts are transitioning into year-round resorts investing heavily in both their ski and non-ski offering. Such plans not only boost tourism but leave resorts less exposed to concerns around climate change.
The key challenge of Brexit is perhaps surprisingly not the 90/180 day rule, given few British homeowners would usually spend more than three months in their ski home, instead it relates to the hiring of British cleaning and support staff when offering guests all-inclusive stays. More cost and bureaucracy will now be incurred due to the requirements to employ French or EU nationals.

Read the original post here.