The 'race for space' has grabbed headlines globally but cities look to be mounting a comeback
This is the first in a series of articles delving deeper into the results of Knight Frank's Global Buyer Survey 2021. The findings provide a unique insight into what impact Covid-19 has had on housing demand around the world.
Conducted between 10 June and 22 July 2021, the findings represent the views of over 900 Knight Frank clients, located across 49 countries and territories.
This is the second time we have undertaken the survey. In 2020, the survey was firmly focused on who was moving and where.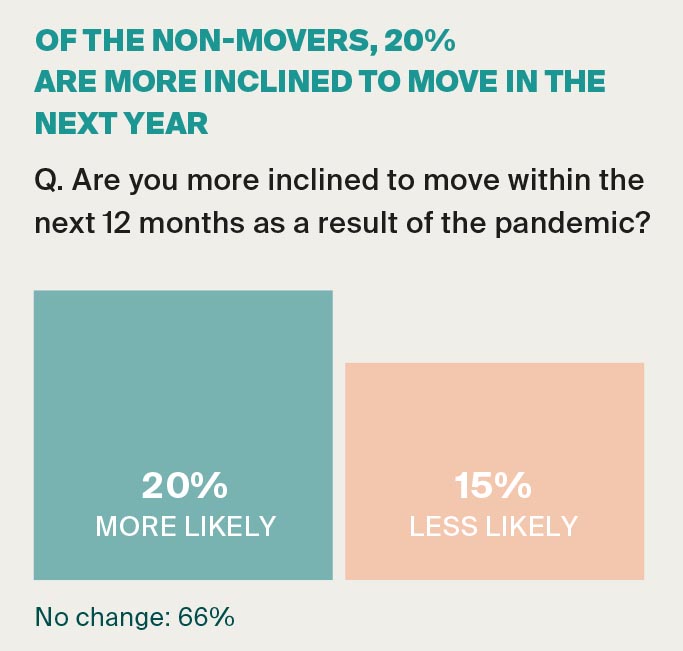 This year, we're keen to understand if the changes we're seeing are permanent, for those have moved home since the start of the crisis, what are their next priorities and crucially, how do buyers' motivations and priorities differ globally?
On the move
Globally, 19% of respondents have moved house since the start of the pandemic, this figure rises to 25% in Australasia and North America.
With strict lockdowns imposed in most markets over the last 18 months it is no surprise that more space was the top priority for buyers – 22% said more outdoor space was the key motivation behind their move, 19% said indoor space was the critical factor but there were regional variations.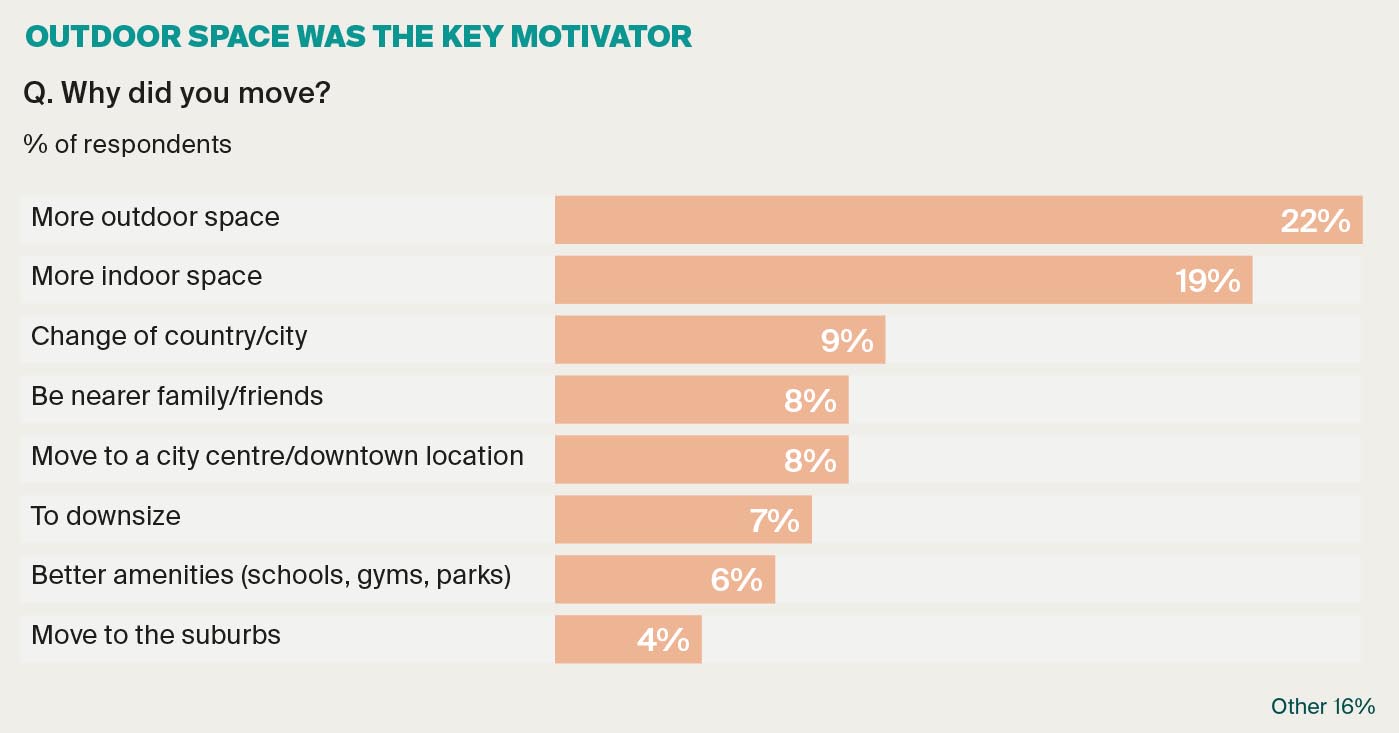 In Asia, indoor space was a greater motivation, in Europe and Australasia outdoor space was the bigger driver.
Upsizing and divorce were cited as other reasons for moving, but for some the decision was purely financial, acting early to secure a mortgage before their incomes were hit by furlough or salary sacrifice schemes.
Of those that have yet to move, 20% say they are more inclined to move in the next 12 months. Perhaps most surprising, is the extent to which cities are back in favour. Globally, of those respondents that are more inclined to move in the next 12 months, 38% are looking at a city location, while 33% are considering the suburbs.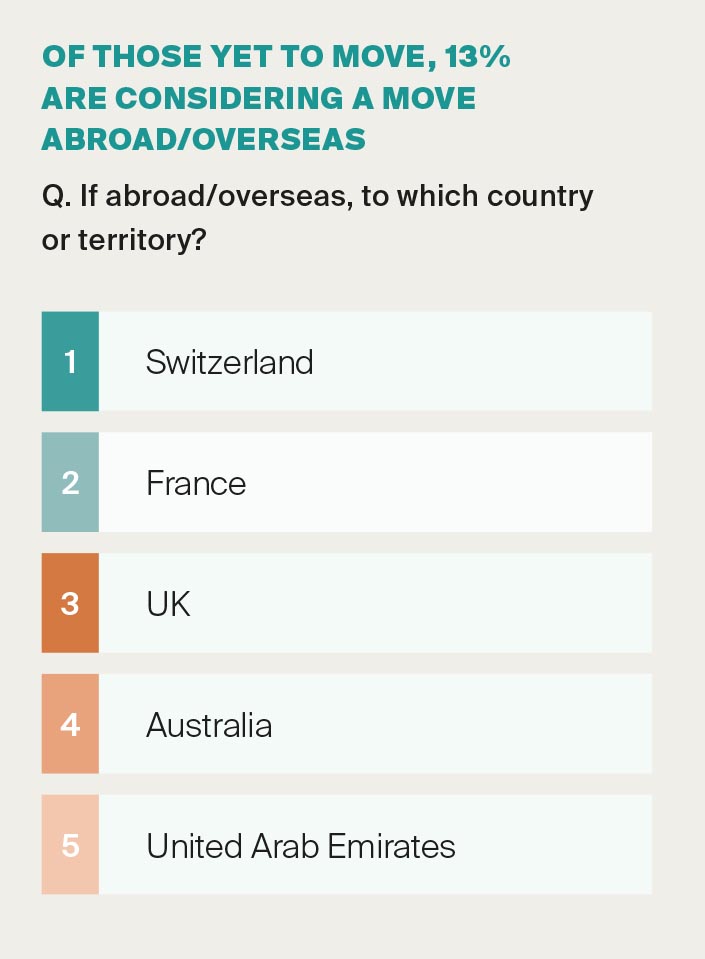 With urban living a particular aspiration for buyers in Asia and the Middle East it's to be expected that the popularity of cities is notably high here – of those planning to move in the next year, 44% and 50% respectively are looking at a city base. Of those yet to move, 13% are considering a move overseas with Switzerland, France and the UK the top three preferred destinations: all mature, transparent economies offering stable political governance, a good quality of life and advanced vaccination programmes.
Read the original post here.