Predictions of 'the death of the city' now seem a distant memory as cities are now outpacing their national housing markets with prices rising by 9.8% on average in the year to Q2 2021.
This compares to an average of 9.2% across 55 countries and territories.
The Global Residential Cities Index tracks the movement in average residential prices across 150 cities worldwide using official statistics. The index tracks nominal prices in local currency.
The Canadian city of Halifax leads the index this quarter with price growth of 30.8% per annum.
Some 57 (38%) of the 150 cities tracked saw prices rise by 10% or more over the 12-month period. Two years ago, six Chinese mainland cities fell into this bracket, now only Guangzhou meets the criteria (11.4%)
The Evergrande debacle has cast a shadow over once surging urban house prices in China. Although the gravity of the situation only emerged in Q3 there was evidence of a slowdown in price growth in Q2 (Fig 1) and sales activity has continued to slow in Q3 (Fig 2).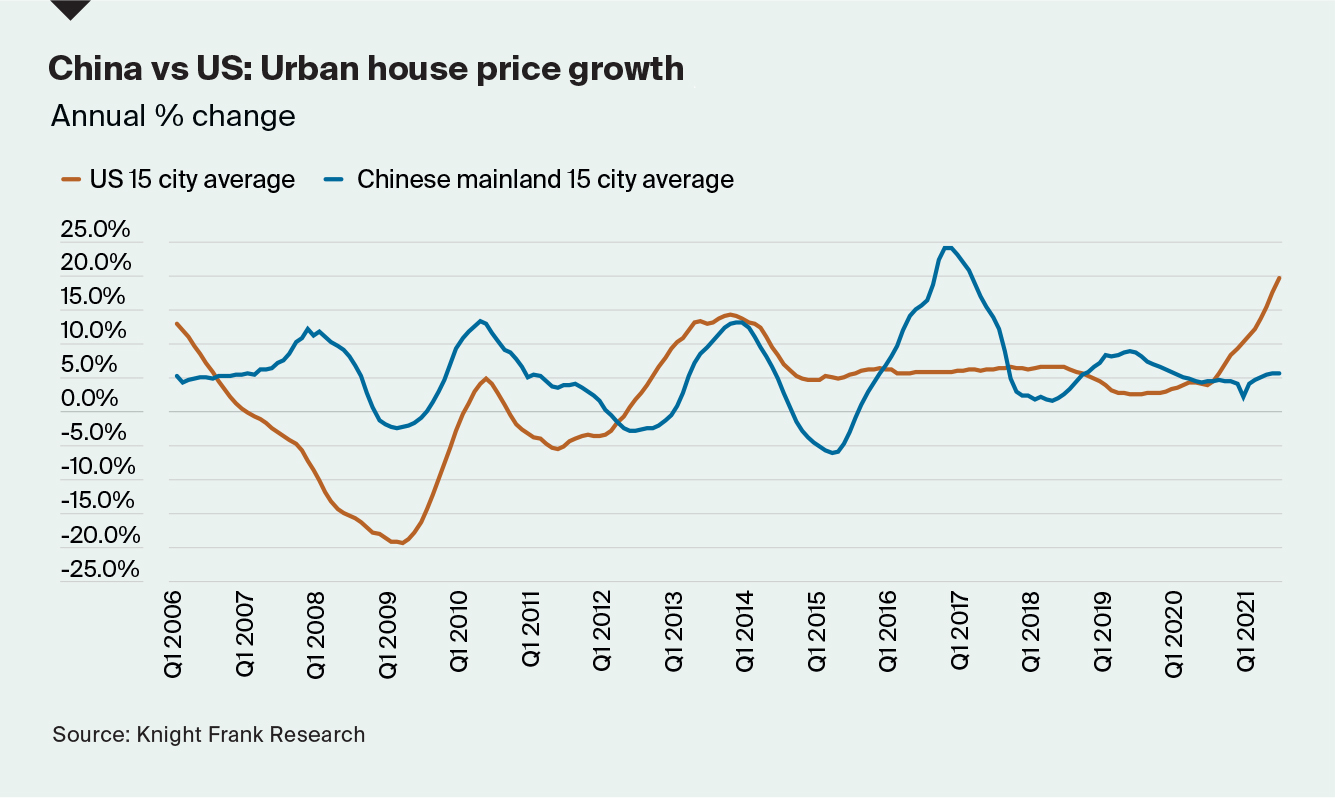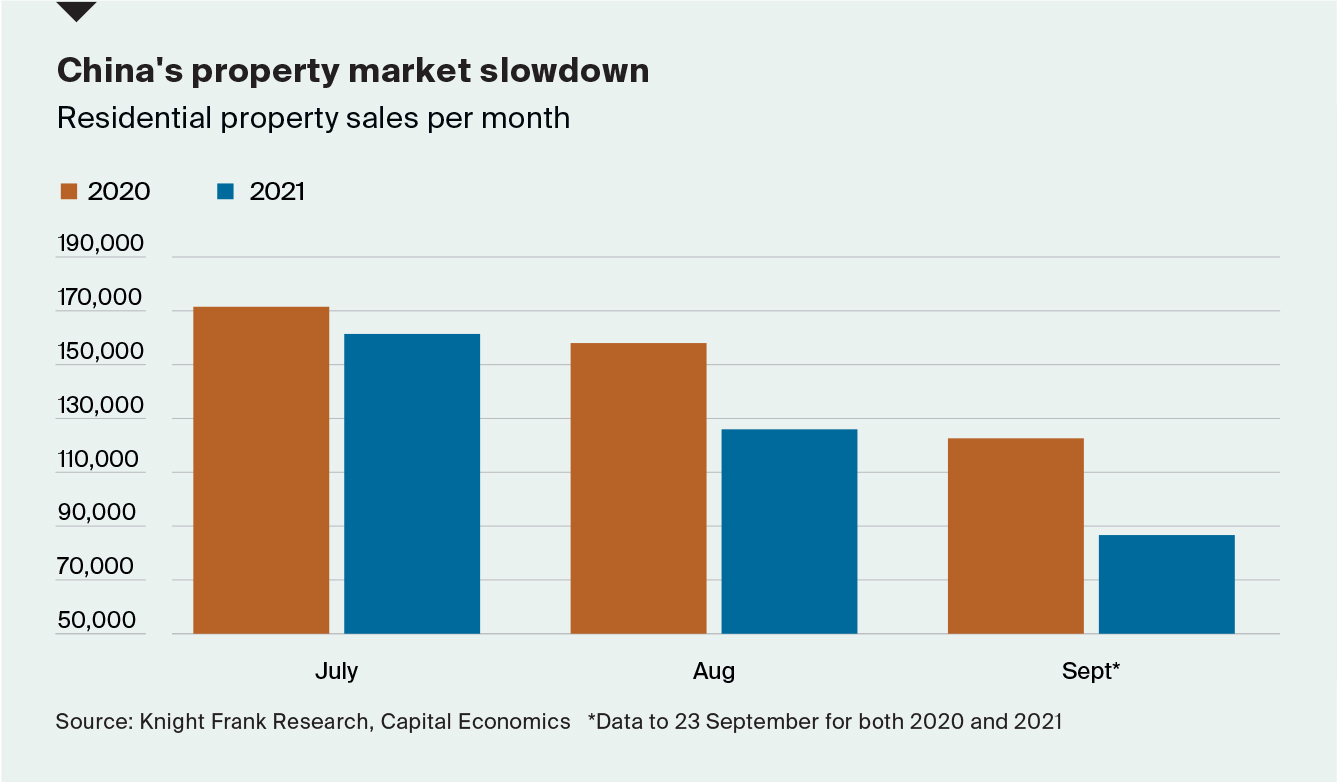 The scale of the divergence in US and Chinese mainland house prices is significant. We track 15 cities in both markets and on average those on the Chinese mainland saw prices rise by 5.6% over the 12-month period whilst US cities saw prices jump by 19.6%
Aside from US cities, other urban hotspots include those in Canada, South Korea, New Zealand and Russia.
In Moscow (28.8%) and St Petersburg (26.7%) a mortgage-subsidy program introduced in April 2020 by President Putin to stimulate demand at the start of the pandemic, and to counter a slump in oil exports has led to strong sales activity pushing prices higher.
The question now is how long the boom, one largely confined to advanced economies, has to run. Our view is that demand will start to wane as pandemic amassed savings diminish and as monetary policy tightens. Norway is the first G10 economy to raise rates, with New Zealand, the US and the UK set to follow in the short to medium term.
Other markets are taking a more radical and proactive step to curb price inflation. Mirroring New Zealand, Canada's President Trudeau was re-elected on a promise to introduce a two-year countrywide ban on foreign buyers.
After 18 months of inertia, governments with heated housing markets are formulating their policy responses meaning we expect the index rankings to look very different in 12 or even six months' time.
The full index is now available to download from the report library.
Read the original post here.